OPEN LETTER TO WORLD LEADING ACTIVISTS OPPOSING FRAUDULENT ARTICLES DAMAGING AND DISCREDITING ANTI-VAXXERS THROUGH 'DOUBLE-AGENTS.'
EXPOSING AGAIN:
ERIN ELIZABETH FINN ("THE HEALTH NUT"),
DR. JOSEPH MERCOLA, AND
MIKE ADAMS ("THE HEALTH RANGER")
(Posted June 2, 2019)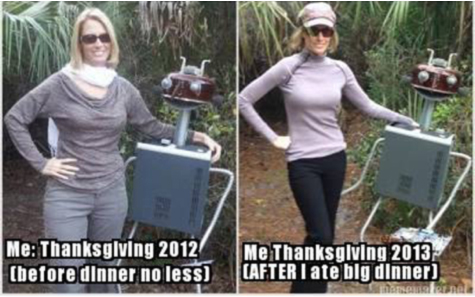 FROM: DR. LEONARD G. HOROWITZ
TO: BETTY MARTINI, et. al.
Dear Betty and Fellow Activists Spreading False Stories, Please clean Up Your Act!
I can't believe what you just sent me!
I thought you oppose PharmaTrolls that sicken and enslave people using profitable propaganda?

I've warned you before to be beware of disinformation agents among so-called leading 'activists.'

'Erin Elizabeth' Finn, Joseph Mercola and Mike Adams are DISINFORMATION AGENTS WORKING AS 'CONTROLLED OPPOSITION' FOR BIG PHARMA. You, again, now forward to me their disinformation, for what reason?
You also mailed this message out to your networks with no caution whatsoever.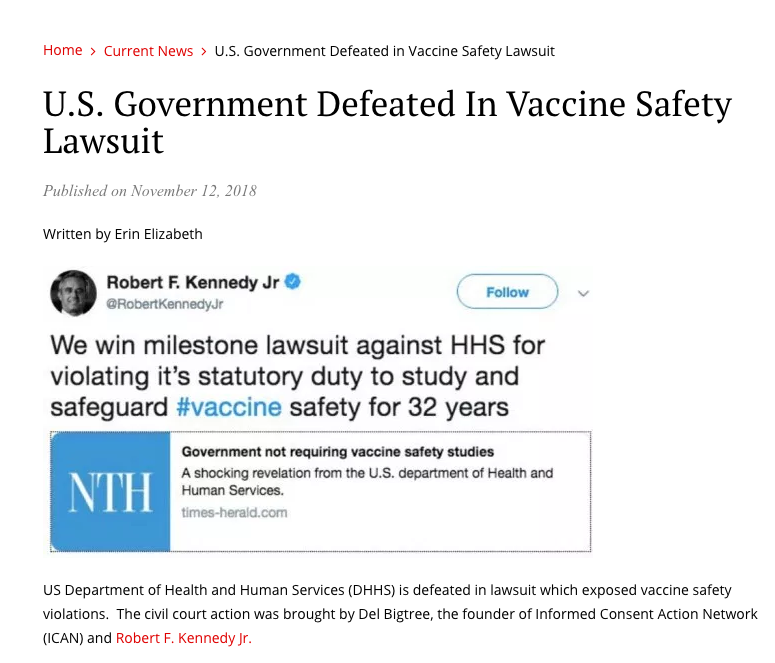 DISCERN THE

SCAM

!
Notice the message and article you sent me shows 'Erin Elizabeth' Finn claiming to have written on May 12, 2018 what 'Vicki Battis' published a day earlier, on May 11, 2018, in Mike Adams's Natural News. That's an obvious misrepresentation, if not plagiarism.
And you sent this to me in 'good faith'?
Are you kidding?

And you also sent this out on June 1, 2019? That is, more than a year after this garbage was first published by Adams, Finn and Mercola, on a fake news website?

Are you serious?
Do you really intend to discredit yourself this way?

And since I've warned you about this twice before, your mailing evidences gross negligence or bad faith complicity with these despicable commercial con-artists.
Is that what you want to do with your activist reputation? Trash it this way, with one click of your mouse?


Battis and Adams Misrepresented the 'Court's Ruling!'



Carefully read this PSYOPS, Betty. It says that Kennedy and Del BigTree "defeated" the DHHS in a lawsuit. In fact, that's an obvious lie, not simply 'wishful thinking.' This is consumer fraud since it is intended to draw readers to Adams', Finn's, and Mercola's health products stores, have people sign-up for Finn's copy and paste newsletters requesting large donations, and then discredit all of us and have us all censored, as you can glean below.
Any intelligent person can read in the first couple of sentences under their bold headline that this is a scam. The headline reads:

"RFK Jr. wins case against U.S. government for vaccine safety violations."
HOGWASH!
Where is the court's 'final judgment?' No link whatsoever!
Any reasonably intelligent person and responsible activist would seek to read that 'final judgment.'
Did you look for any final judgment? Did you contact Kennedy's office?

If this headline were really true, why didn't attorney Kennedy output a press release on this life-saving epic victory?
And why, if it were actually true, would it take more than a year for everyone to learn about this from Dr. Mercola's handler, Erin Elizabeth Finn?
Are you dim?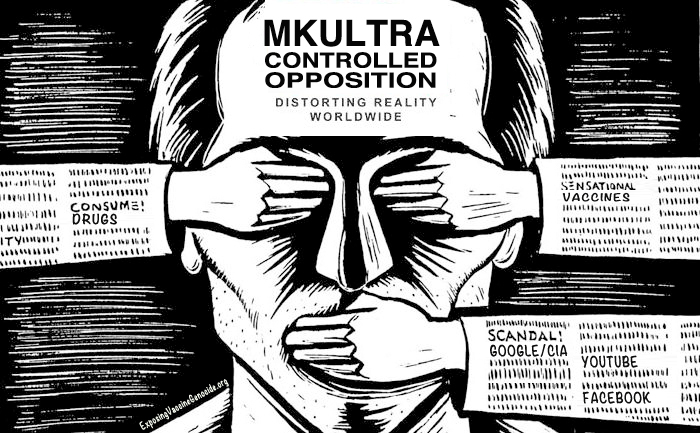 Always Double Check Your Sources, So You Don't Lead People Astray
DOUBLE CHECK YOUR SOURCES BEFORE SPREADING CRAP!
Finn's and Adams's false and misleading claim is INTENDED TO PROVE 'STUPID PEOPLE' ARE OUTPUTTING DANGEROUS DISINFORMATION.
DO YOU CONSIDER YOURSELF A 'STUPID PERSON'? 
DO YOU WANT ALL ACTIVISTS TO APPEAR STUPID?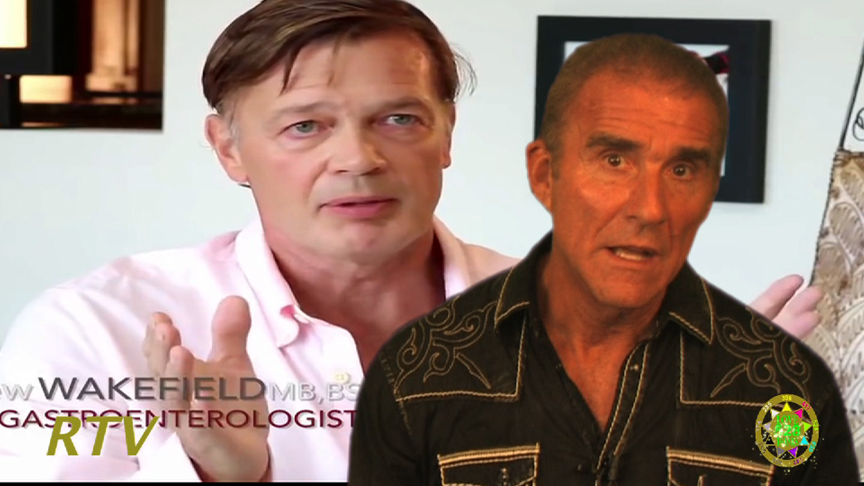 WAKE UP!
THAT'S PRECISELY WHAT THE VACCINE-INDUSTRIALISTS WANT PEOPLE TO THINK–THAT WE OPPONENTS ARE ALL STUPID!

"Stupid is as stupid does."
You are fueling their fraud and deadly disinformation racket, and making us all look stupid!
BY SPREADING THEIR CRAP YOU JUSTIFY CENSORING ALL OF US ON FACEBOOK, TWITTER, all social media, on GOOGLE and mainstream networks.
Read my scientific publication on this. I believe I sent it to you previously. Did you read it? Did you forward this to your subscribers?

Distributing Propaganda While Blindly Following in Denial

Why would you risk your good reputation to continue supporting these COINTELPRO ('CONTROLLED OPPOSITION') operatives?
You don't seem to want to believe me, or expose these devil-doers for what they are obviously doing.
Now ANY REASONABLE OR INTELLIGENT PERSON can discern that people who output falsehoods are damaging everyone! Especially in this area critical to public health and safety.
You should be ashamed of yourself, and you owe everyone an apology!
Aren't you tired of having your enemies, online trolls, and 'skeptics' degrade you, because they claim you output falsehoods?
You justify their actions against us, by not carefully reading and discerning what you are forwarding.
Above is a screenshot of what you are promoting–Erin Elizabeth Finn requesting large donations for 'copy-and-paste' newsletters that naive people buy.
Mercola's and Finn's History of Committing Consumer Fraud
Informed natural health activists know that Finn is Mercola's 'handler.' But concerned citizens internationally are still being damaged by Erin Elizabeth Finn's, Dr. Joseph Mercola's and Mike Adams's misrepresentations, omissions, and fraud.
Read the 123 consumer complaints filed against Mercola with the FCC to discern the gross extent of their fraud damaging people. Below is a set of screenshots from Mr. Stephan Neidenbach's FOIA research. Each of us should thank Mr. Neidebach for his activism for consumer protection.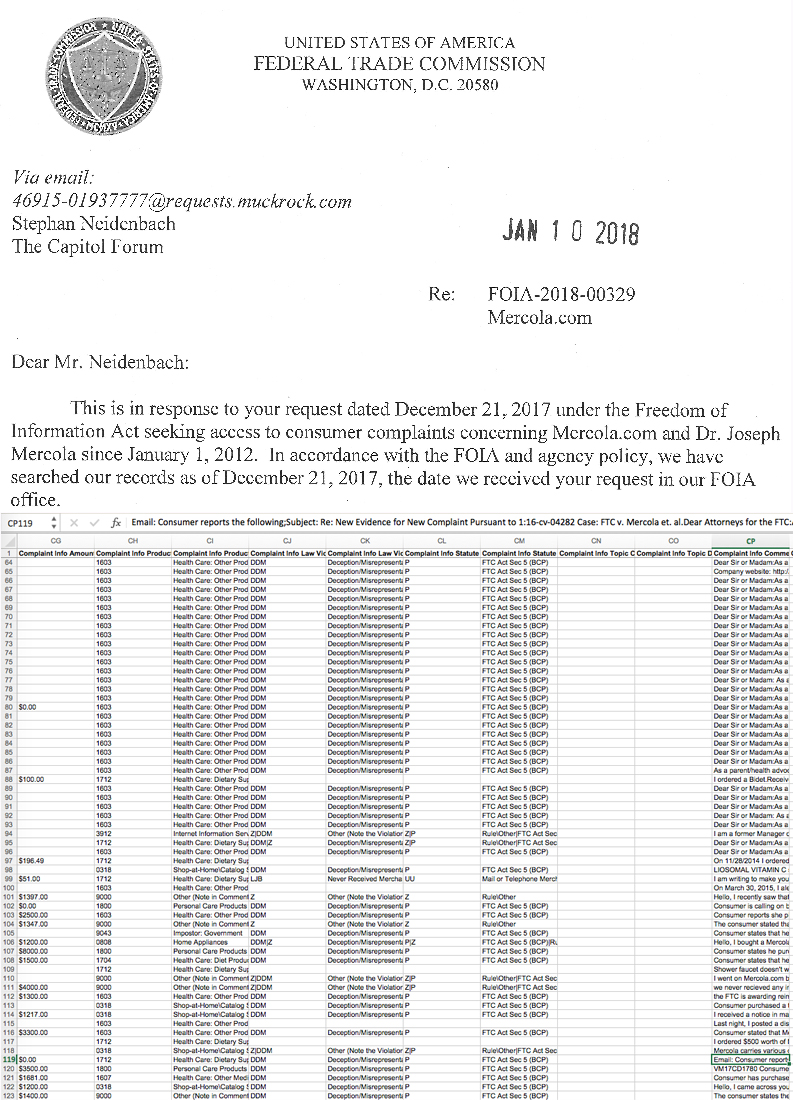 123 people here alone bought Mercola's and Finn's falsely advertised products. But you spread their falsehoods anyway.
Also shown above are screenshots of Erin Elizabeth Finn's, Joseph Mercola, and Mike Adams's sales schemes.
For example, in the weight loss ad, you see a clear-and-convincing consumer fraud. Finn's head is obviously 'off center' with the body. This fraudulent advertisement was photo-shopped and published by Finn and Mercola to sell his weight loss products.
This fraud supplements their false tanning-bed ads for which Mercola was fined by the FCC, and paid $6 million, virtually overnight to settle the case and keep his enterprise going.
He was instantly able to pay that heavy penalty because people like you output his trash.

That's not to say everything Mercola and Adams publish is false. I estimate 80% is true, but the 20% omissions and misrepresentations spoil it for everyone.
Do you really think spreading their crap is helping everyone?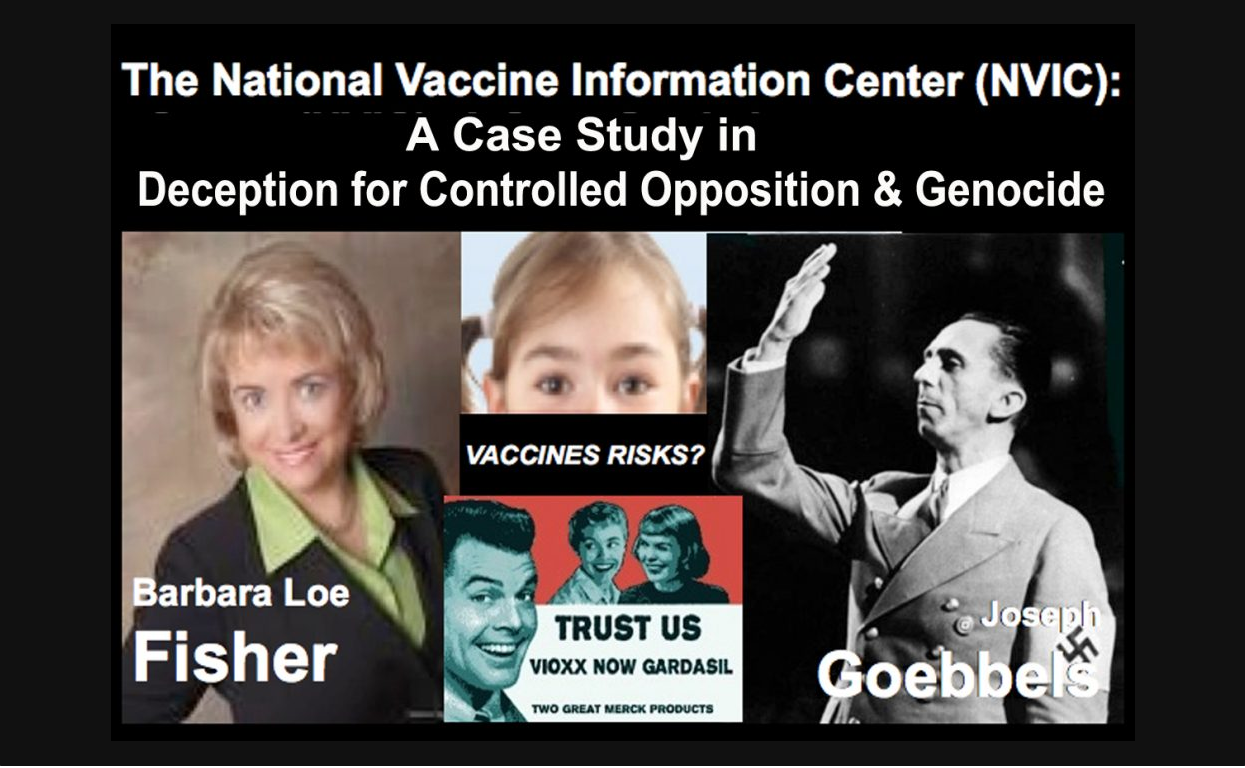 Did you forget that Finn and Mercola are supported online by the infamous Kevin Mitnick, and Barbara Loe Fisher?
Did you forget, or simply choose to remain in denial, that Fisher was complicit in defrauding America with the passage of the National Childhood Vaccine Injury Act of 1986. Fisher is largely accountable for the damage to all the families of vaccine injured children from her pushing that legislation that indemnified vaccine-makers from liability and deprived hundreds-of-thousands (probably millions) of families from gaining compensation.
Do you really want to help this 'cell' of devil-doers?

Mitnick, meanwhile, is a world class computer hacker imprisoned for hacking into DEC's computer network and Pacific Bell. Mitnick wrote extensively about Mercola's 'Health Nut'–Finn–in his book The Art of Deception. Mitnick and Finn are experts at deceiving people.

Mitnick's close association with Steve Wozniak–the co-founder of Apple Computers with Steve Jobs–expands the power of this social engineering "Ghost Team" administering Finn's and Mercola's Internet presence and astonishing mastery of online commerce.
The same is presumed to apply for Mike Adams and his astonishing rise to glory. The same is true for Adams's ally, Alex Jones.
Their 'con jobs' evade HIV/AIDS and cancer risks from vaccines (especially the hepatitis B vaccines produced in contaminated chimpanzees during the late 1960s and early 1970s.) Diversionary articles and fake news coverage condemns people worldwide to death from these diseases. Mercola and Finn have abused me personally, stealing credit for the research I did, publications I output, videos and films I made. Who does that? Who steals other people's stuff, glory, and credit?

Do you know that stealing other journalists' works, and calling them your own, is a GROSS ethical breach of professionalism.
You are encouraging this by helping to build their contrived empire.
How the Corporate Controlled Media Abuses 'Red Herrings'
The Mirror is now heralding a 'red herring' to divert from what I published 24 years ago–the spread of HIV/AIDS and cancers through the earliest hepatitis B vaccine trials and SV40 viral contaminations of the polio vaccines.
Contemporaneously, the Rockefeller New York 'blood-banksters' pooled the contaminated blood from gay men and Willowbrook State School mentally-retarded children and prisoners in New York. That's how the world got AIDS and the current cancer pandemics.
The Mirror's story is a 'red herring' because there were more than 2800 hemophiliacs, or 89 human 'guinea pigs' exposed, damaged, and killed. Initially, there were 10,000 hemophiliacs in the U.S. alone that got AIDS. There are now more than 40 million AIDS deaths worldwide. And AIDS is only one 'cancer-complex' among the many cancers that vaccines trigger. Other vaccine-transmitted cancers will strike nearly half of us in our lifetimes, we are now informed by officials.

Have you not read the SPECIAL VIRUS CANCER PROGRAM contracts? Every serious health activist MUST study those contracts to see what we are actually facing.

Why aren't you spreading this important information as a consumer health activist?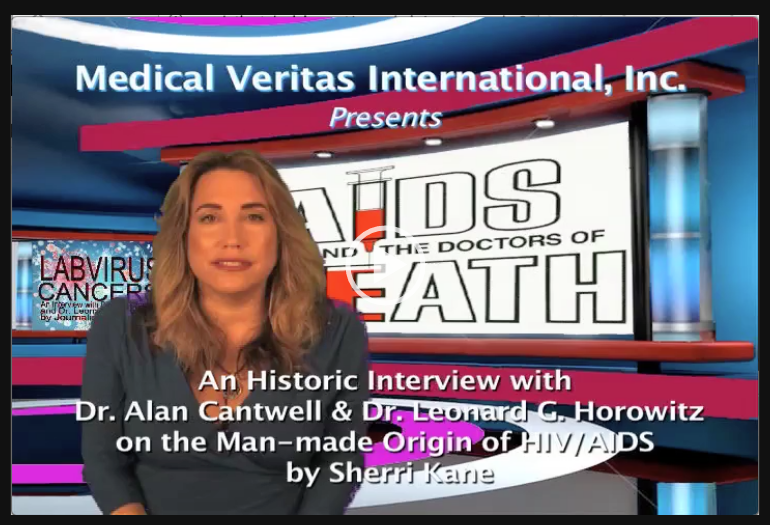 Legitimate Anti-Vaxxers, Medical Doctors and Scientists are Being Discredited by Con Artists
Erin Elizabeth Finn, Mike Adams, California double-agent Larry Cook, and even Del Bigtree are the main reasons the media and legislators are now working to smear and censor all anti-vaxxers. These are DISINFORMATION and COUNTER-INTELLIGENCE flim-flams. The main message in VAXXED is that vaccines are good, and the CDC covered-up the MMR vaccine autism link. What about the other risks?

The mainstream media actually reported on Finn and Larry Cook misinforming people. They are indeed directing the social media. They con naive parents to output discrediting vaccine risk information. Again 80% is probably true. But the 20% is being used to censor us all.

Adam's alliance with shock-jock COINTELPRO agent Alex Jones raises 'red flags.' Jones has been highly discredited by the mainstream media. This spills over to Adams and the rest of us in natural medicine. THIS IMPOSITION BREACHES THE PUBLIC'S TRUST! By forwarding their falsehoods, you become complicit in their 'wire fraud' and consumer fraud.
STOP IT!
You are destroying your own credibility and all anti-vaxxers efforts to inform the public about urgent risks. Your mistakes are not helping any of us!
Del BigTree on Al Jazeera Evidences Diversionary Mind-war
The other day Sherri Kane and I watched Al Jazeera make mincemeat out of Del BigTree.  They made him appear to be a burned-out disheveled bum off the street, unable to defend and respond persuasively to objections to alleged conflicting interests.
Al Jazeera used BigTree to strike our Achilles' heal. People interviewed, including doctors, repeatedly objected to ill-informed parents gaining intelligence from online disinformation agents.
That is our movement's 'weakest link.' People with no medical or biological sciences training are misrepresenting us, and misrepresenting the facts.
That is precisely what Erin Elizabeth Finn, Mike Adams, Larry Cook, and Del BigTree bring to this issue. No health science academic training or professional intelligence.
The GREATEST LIE AND BLATANT FRAUD BY OMISSION IS SKYROCKETING CANCER PANDEMICS, INCLUDING HIV/AIDS CAUSED BY GMOs IN VACCINES.
The mercury toxicity issue, albeit dreadful, pales by comparison to the vaccine-GMOs spreading cancers and autoimmune diseases whacking civilization!

Notice zero discussion by Al Jazeera on vaccine-induced cancers. Likewise, there is total news blackout on this topic in the popular Western media.
Kane and I are the only ones seriously addressing Dr. Alan Cantwell's AIDS and the Doctors of Death research. We are the only ones promoting my book Emerging Viruses: AIDS & Ebola—Nature, Accident or Intentional?  TOTAL NEWS BLACKOUT. No programs reviewing our peer-reviewed published science. No media covering the cancer virology and vaccinology of the Special Virus Cancer Program. None! Zip! Zero! Nada! Taboo!
Neglecting and Dismissing Credentialed Leaders in the Anti-Vaccination Movement Generates Karma
Instead of honoring Cantwell, he is dismissed as "just a dermatologist."
I am dismissed as "just a dentist," and a "professional conspiracy theorist."
Did you known that the field of anesthesiology was invented by "just a dentist"?
Vaccine-cancer science is similarly censored and smeared by pharma-conspirators. That's reality, not 'conspiracy theory.'
Did the nation's leading science ''Skepdic", and cancer victim Robert Todd Carroll enjoy his PAIN as he was dying? Would he have better enjoyed his surgical procedures cutting him open without anesthesia?
Karmic relief was administered when Wikipedia reported that in May 2014, skeptic Carroll was diagnosed with stage IV liver and pancreatic cancer that took his life. The hepatitis viruses that produced his cancer complex, much like the hepatitis B viruses and vaccines given to gay men and African sex workers in 1972-1974 that triggered HIV/AIDS, is PRECISELY what the Special Virus Cancer Program labs developed to trigger, and supposedly cure, these cancers.

You can't escape your karma.
Conclusion
The same way our professional warnings and expertise are dismissed by skeptics, is what you are feeding by spreading Finn's, Mercola's, Adams's, and Jones's misrepresentations, omissions, and deceptions.
ONLY A FOOL WOULD MISS THIS INJUSTICE OF MAKING FINN, ADAMS, DEL BIGTREE, OR EVEN MERCOLA, THE LEADING VOICES OPPOSING DEADLY VACCINATIONS.
Only a fool would not see the demonic brilliance of their "Health-Nut Troll" teamwork in mass-mediated social-engineering.
Only a lame-brain would not understand the strategy of CREATING DISCREDITABLE LEADERS TO DISCREDIT THE ENTIRE INTERNATIONAL MOVEMENT.
Here's your final piece of evidence. You see below the demonic pitchfork symbols on the "Scientific" website that published Finn's plagiarism? A reputable science journal would be ashamed to feature that logo.



Carefully examine that website and see its purpose is to muddle and debunk scientific intelligence.
Then notice Dr. Mercola's article he chose to publish therein. It is titled, "Censorship Is The Last Tool of Tyrants." 
TO EVERY ANTI-VACCINATION CONSUMER PROTECTOR AND ACTIVIST, this evidences and indicts the complete conspiracy in con-artistry for discrediting you, me, and the entire anti-vaccination movement.
In summary, Troll Team Mercola, Finn, Adams, and the original author Battis, act together to feed us lies. They discredit all of us to justify the censorship increasingly being imposed by the media. . . . THAT MEANS FINN, MERCOLA, ADAMS ET. AL., ARE JUSTIFYING & CREATING THE CENSORSHIP!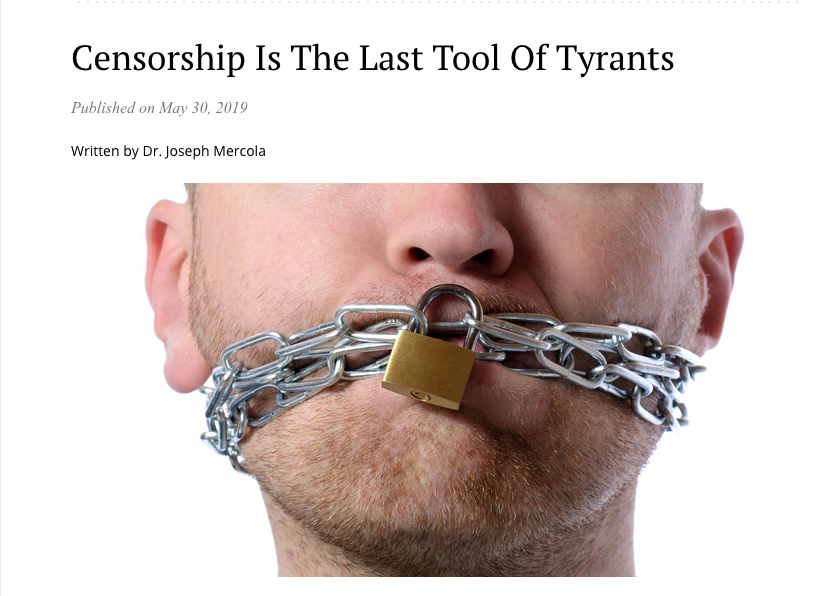 These agents are the concealed 'tyrants' among us. Get it!
If you want to view what Real Heroes in this Movement do, watch this video. KUDOS to JOSHUA COLEMAN, CAST AND CREW for getting in the face of 'The Beast.'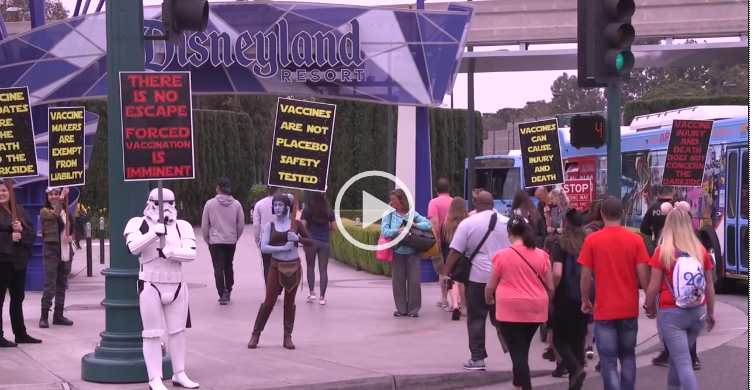 So, for the last time, Betty, I won't be writing you again on this. I have supported you and your work for years. Unless you issue a public apology for forwarding this 'Health-Nut Troll-team's' misrepresentation to those you sent it to, I will no longer be available to support you, and wish to be removed from your mailing list.
For the last time, Finn, Mercola and Adams work in the same 'counter-intelligence cell' as non-medical expert Del BigTree. They were all appointed and anointed by the PharmaMedia to lead 'anti-vaxxers' into disrepute.

I have written extensively to expose these devil-doers, as has Sherri Kane.

Wake Up!
Honoring your years of great work on the aspartame issue, I will post for the public's benefit any response you provide.
Best wishes in public health advocacy,
Editor-in-Chief,
Medical Veritas International, Inc.